Sound Recording // Podcast Studio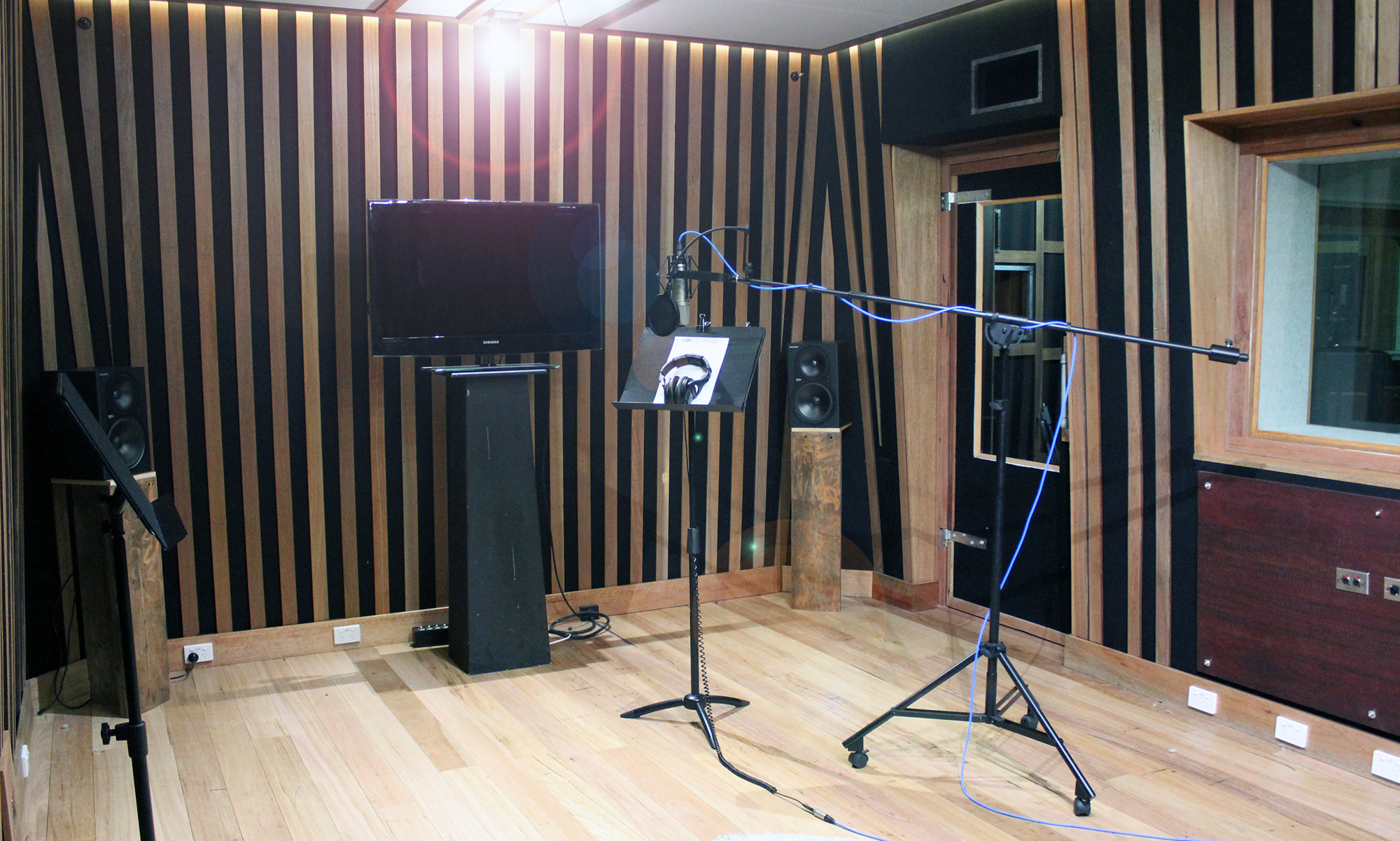 Our high quality acoustically treated Live Sound Recording Studio caters for all of your needs including ADR, voiceovers, foley, music, bands and podcasts. Connected to our Abelton suite, the recording area has two rooms; one smaller for voice and single instrument and a larger area for foley, bands or ADR using the LED screen for lip sync.
The space also works well for room scale VR applications.
The equipment has been selected for anyone to use in a dry hire. Instructions can be found on the desktop allowing you to be recording high-quality sound within minutes, however, if it is your first time hiring the studio you will be required to have a quick 15 minute induction before your booking.
TECH SPECS
iMac - 27" 3.0ghz 32 gb ram
Audio interface – Focusrite 2i2
Monitors – Mackie HR824
Mic - 2x Rode NT1
Patching – 3 Stage boxes – 16 channels each
PRICES
| Per Half Day | Film Plus Half Day* | Per Day | Film Plus Day* |
| --- | --- | --- | --- |
|  $280.00 |  $99.00 |  $499.00 |  $169.00 |
If you are a resident member of Film Plus
A half day is 5 hours
If you would like to check availability or book this room right now please got to https://ctp.skedda.com/booking and choose the Sound Studio column.