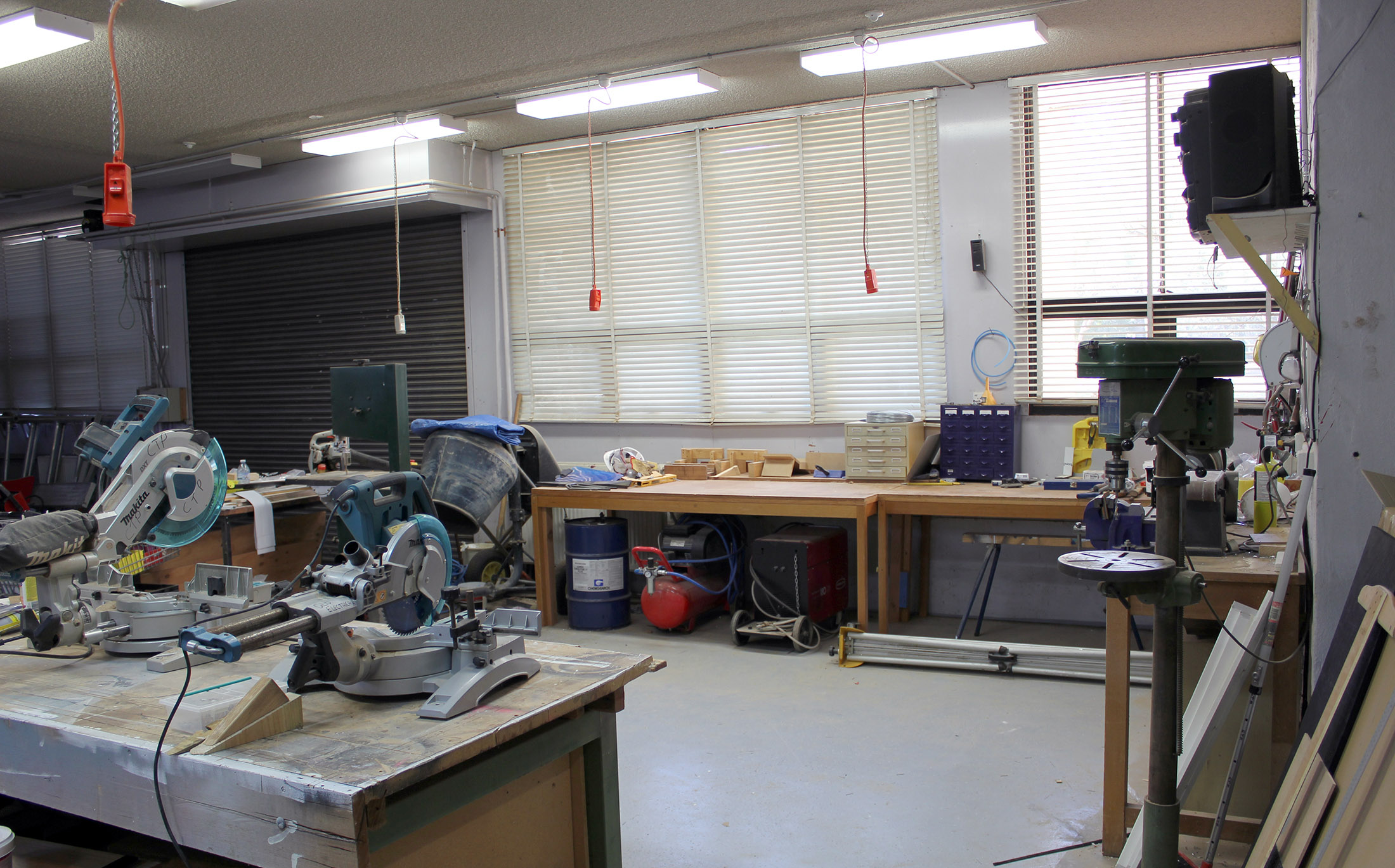 Our construction workshop is suitable for most small to medium builds including props, sets, furniture and custom camera or costume rigs. With plenty of storage space adjoining as well as wet space for painting and washing, the workshop is a great space to create something special for your production.
EQUIPMENT
Dropsaw – Makita L51018L
Drill Press – Toolex Ch-16N
Belt and Disc Sander – Craftmaster 44CBD46
Buffer – Tormek 2000
Grinder – Grindforce 8000
Bandsaw – Moonah Machinery MJ343B
Table Saw – Toolex 535819
Air Compressor – Fasco 809122XVB-C01
$41.30 per hour
$275 per day
$1200 per week
Please contact us to inquire about availability.